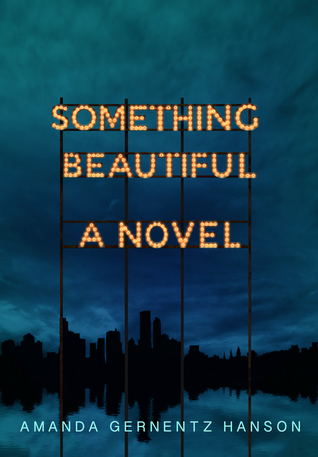 Synopsis:
Cordelia and Declan have been best friends since they were three years old. By the time they hit middle school, Cordelia—Cord, to Declan—is already feeling the blackness in her life as depression takes hold. Their mutual attraction to each other leads to a serious high school relationship, one with their foundation of friendship at the forefront. Cordelia seems to have her mental health under control. All appears to be well.

However, when Declan starts to accept his own fluid sexuality, it sets something in motion in their lives that is both beautiful and tragic as they learn to love each other for who they are.
Review:
I received this book as an e arc from Insta freebies, the synopsis just made me want to read it so I couldn't resist getting a copy.
In the book we follow Cordelia and Declan who have been friends since they were 3 years old and they are the best of friends, sticking with each other through thick and thin through the hard times and the good. You can easily see that their bond is unbreakable. I fell in love with both character instantly and so easily, they were innocent and adorable and its beyond adorable.
We follow the couple through time switching from the present to the past to present and so on until we reach the future. It's a perfect mix of past and present which helps you as a reader understand the characters and their lives and actions. We see Cordelia through breaking her arm, moving to England for months leaving Declan behind, then coming back and rekindling her friendship with him and then fall in love, there are so many more moments we witness all of which are beautiful. It was hard to stay dry eyed throughout this book it just poked so many times at my heart I could just about manage it.
The plot is beautiful, showing how
fluid love and acceptance can truly be. Everything was incredibly hard to see coming, I was so emotionally attached to the characters I just wanted everything to be okay in the end. The plot was well thought out and written, the switches between times helped you as a reader understand what was happening at the present time and it was just a perfect read. I guarantee you as a reader will not be able to stay calm or dry eyed throughout the story, even as I finished I had burst into tears and just had to lie down for 5 minutes to collect myself.
I can't give this book anything less that 5/5 it was just perfect in everyway and a true representation of so many things. I recommend this book to anyone who can handle it, any YA lovers, anyone who wants a LGBTQ+ to read and pretty much anyone else. You experience happiness, love, acceptance and tragedy and to put it simply this book is exactly what the title says, Something Beautiful.